Madison Ave. Diamonds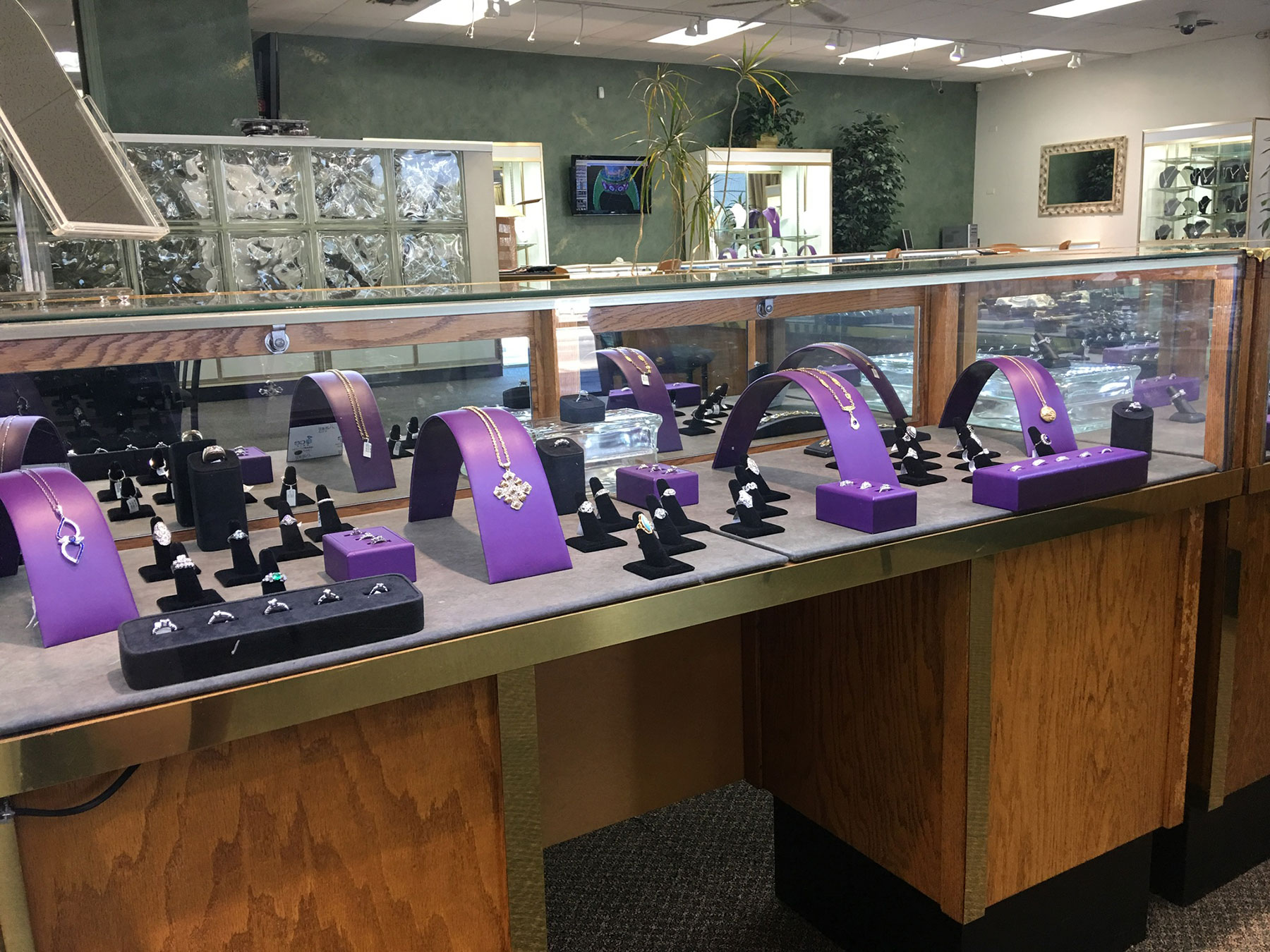 With more than 30 years of experience and a wide-ranging selection of the latest in bridal and fashion design, Chris and Cassidy can help you find the jewelry of your dreams. We use the latest in jewelry design technology to create new, one of a kind pieces of jewelry on-site, finished by our team of expert goldsmiths. We offer a full-service repair facility to do the most in-depth restoration of your most prized heirlooms, down to the most simple of repairs. Let us restore your treasures back to the breathtaking beauty that you remember. Stop by anytime for a complimentary jewelry inspection and cleaning.
Beautiful jewelry awesome and helpful staff. Chris is so nice. I had my ring sized and it came back cleaned and polished an even more shiny than ever!
Really good quality for the price! They have lots of options and they can create unique designs based on what you want.
This store has an EXCELLENT reputation and is the foremost provider of exquisite jewelry. Their jewelers can design anything your imagination can dream of. I have had several projects designed and made here.
Thank you for all the help over the years. Jewelry is not my thing but it finds a way of creeping into my life. I always walk in clueless and walk out happy. Good customer service and prices.
Everyone is trustworthy and professional and courteous! I would do my business every time I go.
We strive to exceed our customers expectations. We believe that excellent, quality jewelry and great customer service are equally as important as a fair price. We are constantly innovating and designing new styles of fine jewelry, as well as staying current with the newest trends and latest styles. Our collections capture elements of luxury and elegance, while satisfying the desire for contemporary style.
See our results